Getting ready for a reunion and can't find a few classmates let us post them here maybe we can help a little. Leave a message on the message board if yu are just looking for an individual. . Hopefully someone will read this and get back to us or you with the information you need.

The Class of 1960 has not been able to contact some of our classmates for several years.  A list of their names is noted below.  If you are in touch with any of them, or can provide any information about them, please contact us, or ask them to contact Joan Smith Estadt at joanandjoe@hotmail.com or Marcella Motil Iovino at iovinoma@westinghouse.com.

Anyone from the Class of 1960 who hasn't recently received either a postcard or an email regarding the Reunion, please contact us with your current mailing address or your email address.

Arnie Alm

   Elizabeth Andrews

   Patricia Buckley

   Daniel Devine

   Sandra Fenchak

   George Hamilton

   Joseph Hardin

   Rosemary Heverly

   Nancy McNulty Hicks

   Jean Horensky

   Carolyn Huber Fullen

   Shirley Jeter

   Mary Ann Kachman Gardener

   Frances Kajder

   Joan Knapp

   Michalene Kwolek

   Linda Mackson Rose

   Sharon Manges

   Frank Mramor

   William Nowlin

   Thomas O'Connor

   Edward O'Malley

   Norma Palaschak Cohil

   Patricia Parlak Counts

   Sharon Phillips

   Richard Potochnik

   Jeannette Ramey

   William Schultz

   Stanley Sokolovski

   Dorothy Soltis

   Dolores Stella

   Charles Sterchak

   Costella Thomas Powell

   Regis Toomey

   Joseph Urbanic

   Arthur Vactor

   Charles Wolfe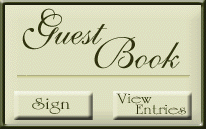 MISSING CLASSMATES CLASS OF 1955         

Larry Andrews

Estelle Bosser

Audrey(Dropp)Toth

Edward Hart

Dave Hicks

Rosalie(Grynkiewicz)Lucarelli

Bernice Moore

Joseph Nagy

Frances Philpot

Donna(Seliga)Houser, Dorothy(Zentner)Roma, Betty(Oskin)Burgman

Marilyn Gevaudan

CAN YOU HELP ME FIND Dennis Downey GRADUATED in 1960 FROM SCOTT. I WOULD LIKE

TO GET IN TOUCH WITH HIM. THANKS FOR ALL YOUR HARD WORK FOR US

CLASSMATES OF SCOTT HIGH.                   GWEN

Rgirlgwen@webtv.net     

Class of 1962

I have incorrect or no mailing address for the following 1962 classmates. If anyone knows the whereabouts of these individuals, please let me know at Scotthi@comcast.net:

Margaret Corletti

George Horvat

Thomas Jackson

Lorraine Kapucensko Sherlock

Patricia Konchak Kranack

Bonny Matthews Sciulli

Barbara Morse Erickson

The class of 1956 is looking for the following classmates. 

Margaret Peggy Adams Scanlon

William Bache

Leonard Brezarich

Connie Clanagan Hill

Barbara BJ Ferguson Goodge

Jack Fisher

Bernice Hazuka Pivirotto

Joeph Harbodan

George Keffer

Ceola Kimbrough Spencer

Michael Kochis

Frank Kurminiski

George Lazzo

Donna Marrotto Fogarelli

Barbara McClintock Roberts

Lorraine Mihalik Peretich

Ronald Milanovich

Carmela Montalbano Cury

Phillip Nowlin

Lois Odstrchel Mc Featers

Donald Oravetz

James Preisach

Doloris Pulis Berkovich

Thomas RaganJames Robare

Samuel Scholtz

Joan Sekerchak Kotvas

Mary Margaret Pedgie Krohe Zolkowski

Alice Tierney Fay

John Valko

Charles Venturella

Bernard Volcheck

Joan Wasko

Gloria Weiland Kaefer

Marlene Whalen

Thank You

Barbara Bache Class of '56

Missing Classmates,  Class of 1948:

If you are in touch with, or know the addresses of any of the following names from the graduating class of 1948,  please contact us so that we can send them our 60th Reunion information.

Contact Betty and Ed McDonough at "rodmcdoo@comcast.net"

Farooq Akmal

Charlotte Atkinson

Pearl Dixon

Midred Juanita Dyles

Joan Elliot

Lucille Fuller

Edward Hasara

Dorothy Hess

Leo Hodeck

Mary Ann Hudacko

Audry Huen

John Locke, Jr.

Walter Gaylord Stiffler, Jr.

John Thomas

Edward Zebrak

Returning Servicemen Graduating with this class

Andy Andros                         Michael Lichiga

John Blazetic                        John Lloyd

Richard Buzzard                   Robert Petrovay

Peter Catone                         Robert Veitch

Charles Ernst                        Richard Virag

Michael Krivjanik                   James H. Wallis

We are trying to locate the following classmates from the Class of 1958. 

              Jeanette Johnson Richardson

              John Phillips

              Mary Ann Norman Costello

              Larry Yeager

             James Guiliani

              Norma Phillips Friez

              Dorothy Sari Myers

              Dorothy Thomas

              Bennie Dixon

Scott High class of 1949 needs help in finding addresses for the following:

Dolores Pollack Hornyak,

Loretta Stefanski Funk,

Sarah Laird Campbell and

Hildegarde Buchele Aspen

Anyone know the whereabouts of these indivudals please contact the Scott Hi web site at:

nbscotthi@gmail.com

1 Ronald Argo

2 Lana Barnes

3 Robert Baldwin

4 Barbara Bruoski Sarinic

5 Acquanetta Bryant

6 Sarah Y Burns

7 William Bulik

8 Walter Calihan

9 Jeffrey Cather

10 William Conroy

11 Terry Dicoskey Smulny

12 Lydia Dickun Fosson

13 Patricia DiGuilio Pavolowski

14 Patricia Evak Ankney

15 Karen Furjanic DeMart

16 Beverly Garrett Gollinger

17 William Hairston

18 Richard Hoolahan

19 Thomas Hawes

20 John Kaslik

21 Edward F Johnson

22 Edward Jos. Kovacic

23 John Krehely

24 Charles Kuzniewski

25 Mary Ann Lorinc Johnson

26 Jean Lucas Burge

27 John Hugh McGowan

28 Warren Mehalko

29 Edward Mattis

30 Vicki Milakovic

31 Rosemary Magush Mendenhall

32 Walter Mullenbecker

33 Maureen O'Donnell

34 Charles M O'Halloran

35 William Ofsanik

36 Daniel Palaschak

37 Joyce Passifrume Venturella

38 Patty Sue Prestia Strang

39 Ronald Preisach

40 Roberta Lee Puhala Ahearn

41 Matthew Repic

42 Alfred Rossi

43 Ronald Ronallo

44 Anthony Safran

45 Richard Stoner

46 Carl Sarver

47 Tim Schiver

48 Rose Marie Sherman

49 Patricia Skowronski

50 Kenneth D Thom

51 William A Sutek

52 Wayne Thomas

53 Ronald Tuskan

54 Ronald Vojtko

55 Frederic J H Wilson

56 Joseph Zajac

1963 MISSING CLASSMATES

AS OF 8 AUG 2012

CONTACT Rich Pokrant @ pokrant122@comcast.net) or call Diane Koncsol Hreha at 412-824-8838 IF YOU KNOW THE WHEREABOUTS OF THE MISSING CLASSMATES OF 1963.